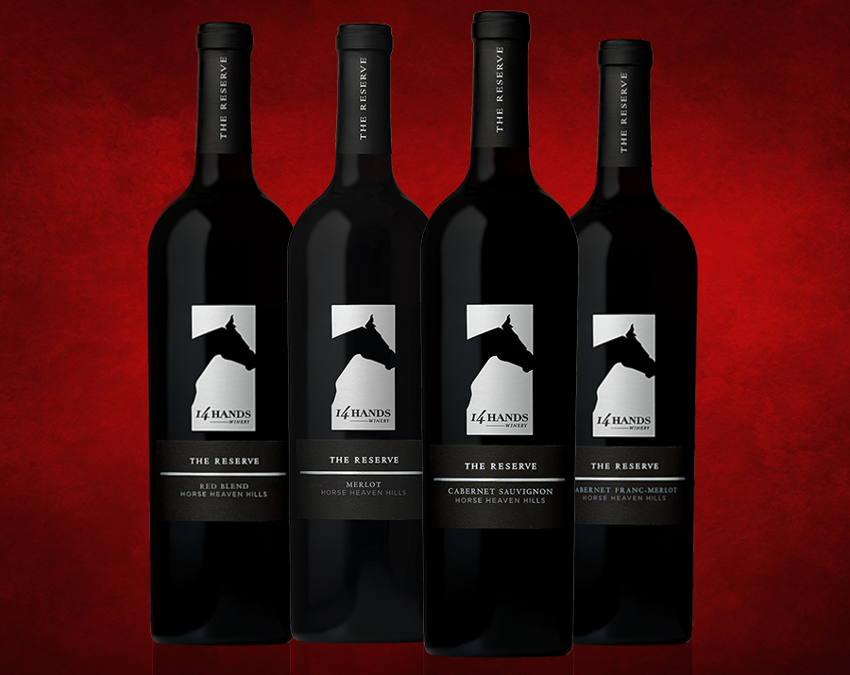 The Reserve Reds Collection
$134 Club $119
Ends 1-4-2024

Dazzle the red wine lover on your list with this Horse Heaven Hills set which includes the following:

The Reserve Cabernet Sauvignon
Polished. Articulate. Bold, but kind. Aromas of currants, berries, and black cherries with rugged edge.

The Reserve Merlot
This dense and concentrated Merlot shows an array of aromas ranging from blueberry to blackberry, with notes of licorice and toast peeking through.

The Reserve Red Blend
Dense dark fruit flavors are complemented by a hint of chocolate and are supported by silky tannins.

The Reserve Cabernet Franc-Merlot
Flavors of black cherries and purple plums fill the mouth, joined by an undertone of cassis, and balanced with subtle acidity.