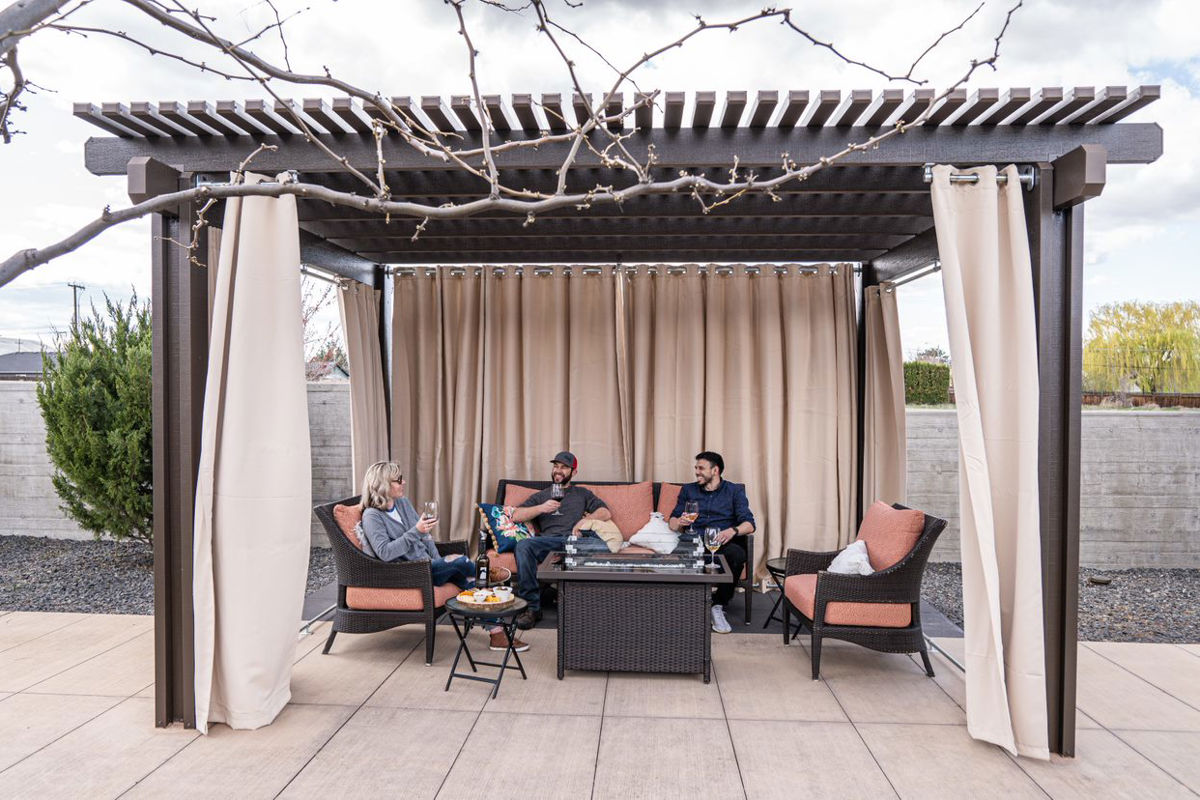 Private Patio Experience
Tuesday-Sunday 11:00am and 2:00pm
$120 | $100 Club - by appointment only
Escape to your own all-weather, tented private outdoor getaway on our beautiful patio.
Each pergola comes complete with:
Comfortable seating for up to 4 people
Small fire pit
Charcuterie plate that feeds 4 people
Your choice of bottle of wine from a pre-determined menu of our winery-exclusive 14 Hands Reserve wines
Privacy curtains
Additional wines by the bottle and small snacks are available for purchase
Reservations are approximately 2 hours. Maximum 4 guests per reservation.
Reservations
Select your preferred date and time.