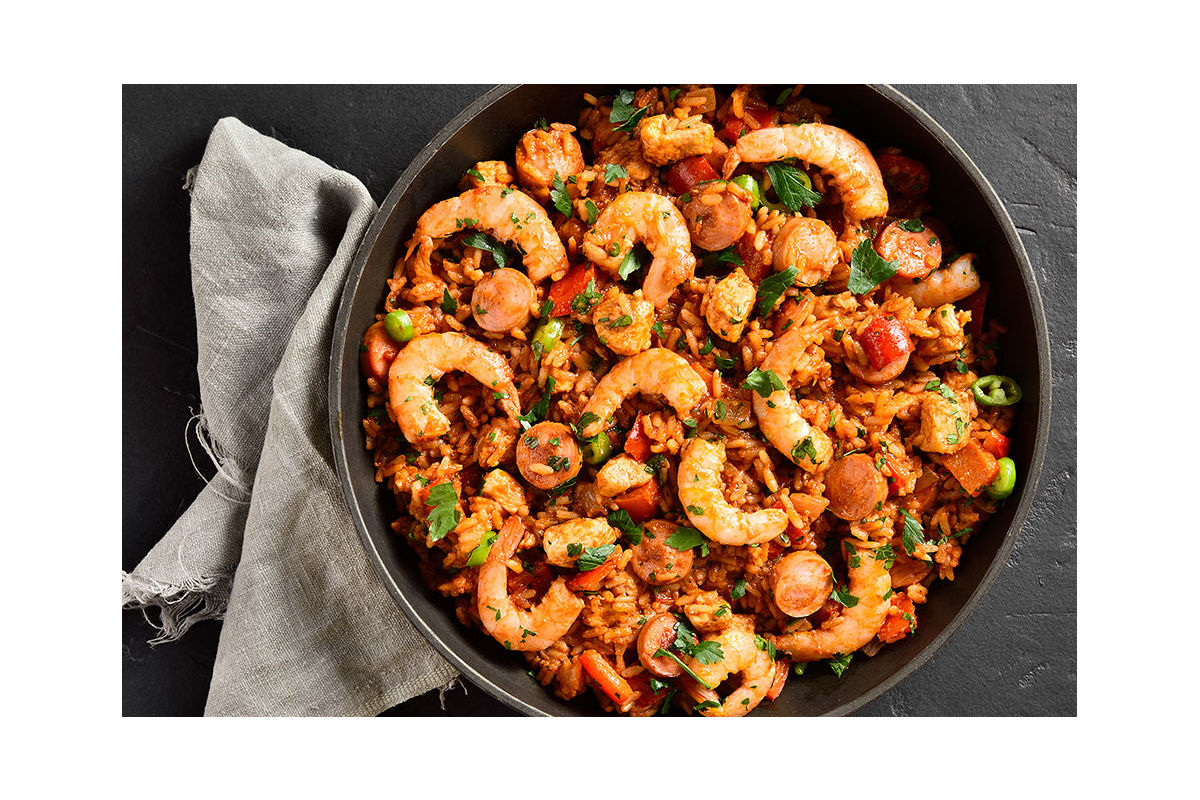 Cajun Style Rice Pilaf
Bring a taste of Louisiana to your table!
If you're searching for a dish bursting with bold taste and irresistible aromas, look no further than our Cajun Style Rice Pilaf recipe, with its harmonious blend of aromatic spices, succulent shrimp, and colorful vegetables. This southern-inspired, easy-to-make dish is great for intimate dinners or social gatherings. Complete the experience by pairing it with a chilled glass of 14 Hands Rosé, which beautifully complements the Cajun spices.
Pair with 14 Hands Rosé
Serves 4
Total Time: 60 minutes
Difficulty: Moderate