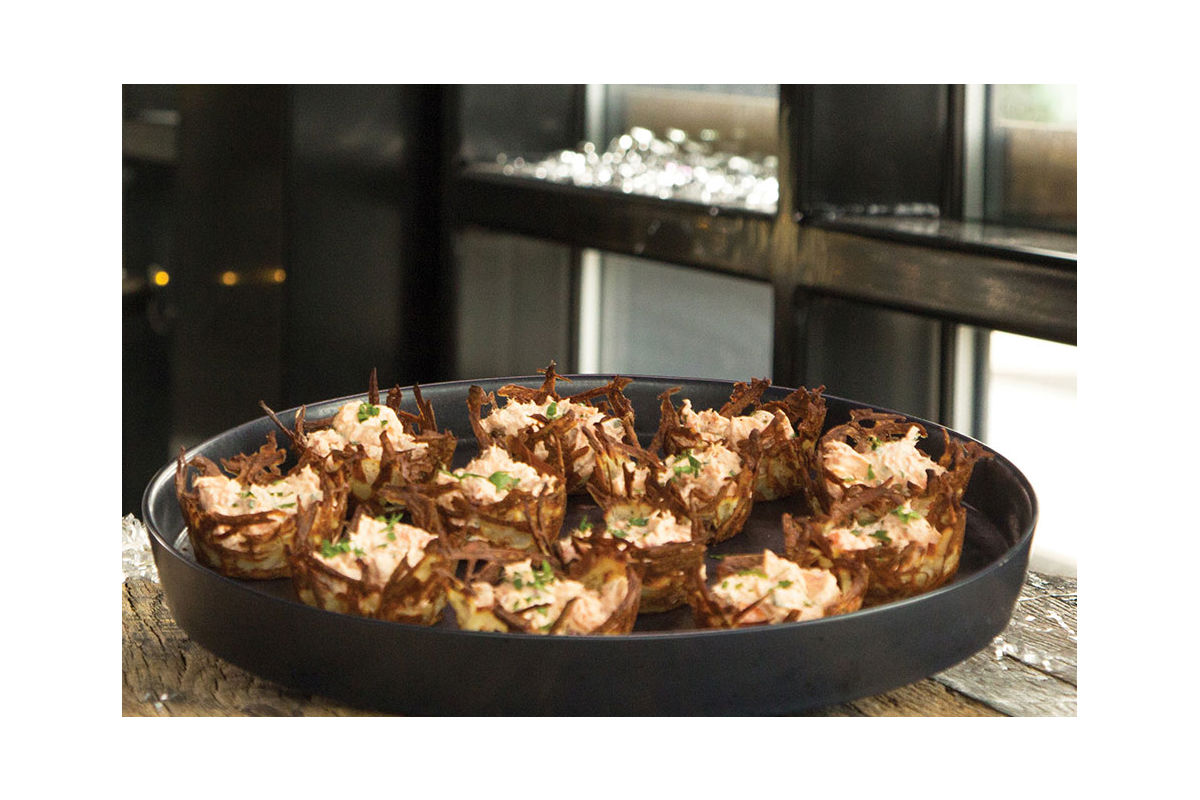 Smoked Salmon Potato Cup
There's nothing fishy about these stuffed potatoes!
An elegant yet approachable appetizer, our Smoked Salmon Potato Cups blend simplicity with sophistication. Tender potato cups cradle a luxurious mix of flaky smoked salmon, fresh herbs, and zesty seasonings. Ideal for sophisticated soirées or intimate dinners, these cups pair wonderfully with 14 Hands Rosé wine, creating a perfect culinary harmony that elevates any dining experience. Cheers to a perfect combination!
Pair with 14 Hands Rosé
Serves 4
Total Time: 45 minutes
Difficulty: Moderate