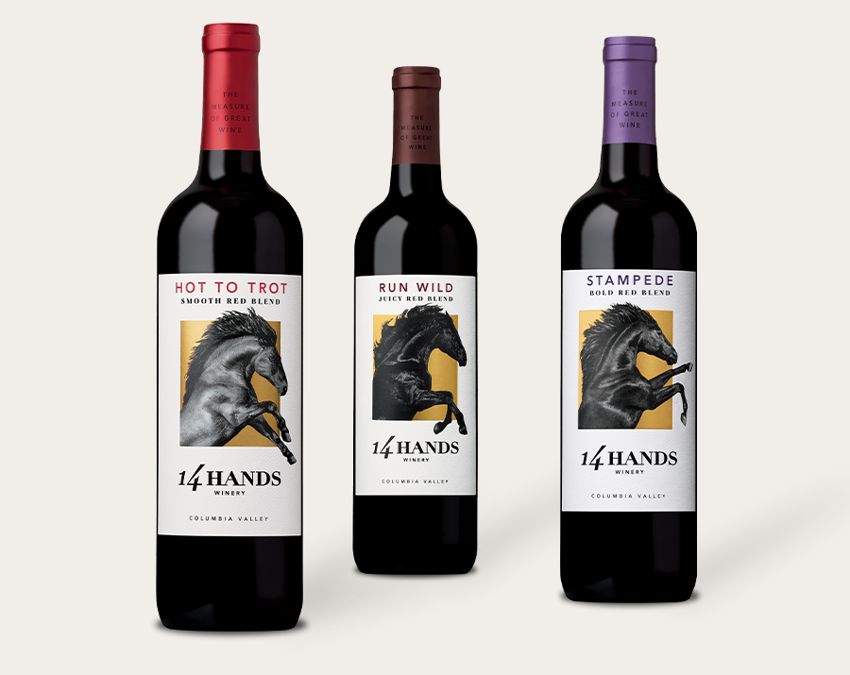 Essential Red Blends
This Columbia Valley 3-pack includes:

2020 Hot to Trot Smooth Red Wine Blend
A full body of mature berry and plum notes gives way to a spicy finish—the perfect beginning to your night.

2020 Run Wild™Juicy Red Wine Blend
This fruit-forward varietal showcases luscious notes of blueberry, black currant, and raspberry that meld into a velvety finish.

2019 Stampede Bold Red Wine Blend
This robust red blend kicks things off with aromas of spice and cedar, leading to flavors of cola and cherry.